I never thought the day would come. I have thrown the old Linode account up and began hosting my blog. This time, with WordPress instead of my own hand written code. I lost a ton of old code from back during my prime in Linux. That also included the old posts. The only ones that I might be able to save may come from advogato.
What is really neat, is the fact that I can access posts from anywhere. I am using the iPhone app to post this. I don't see it becoming the main way to post, but is great when the laptop is not near.
I will also use WordPress to handle my wedding website. That's right, the wierdo managed to talk someone into marrying him. I plan to have that site posted some time here in the next few weeks after engagement photos are taken.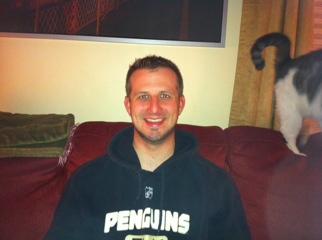 And just for your enjoyment, a fairly recent picture of the Harshy.