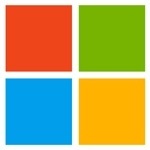 As I stated earlier today, Windows XP was retired by Microsoft from receiving any further support or updates. It seems that along with this retirement, there is also a major update to Microsoft's flagship operating system.
When Microsoft released Windows 8 to the world in October of 2012, it was met with much criticism. A lot of this criticism was based around Microsoft's major shift from the desktop environment. The idea that their new operating system was designed with touch input as the primary interface scared a lot of people. What Microsoft did next, was wholly based on the criticism that they received. One year later, in October of 2013, Windows 8.1 was released as a free update. Included, was the previously removed start button from the desktop's task bar as well as a few other changes.
Microsoft did not stop there.